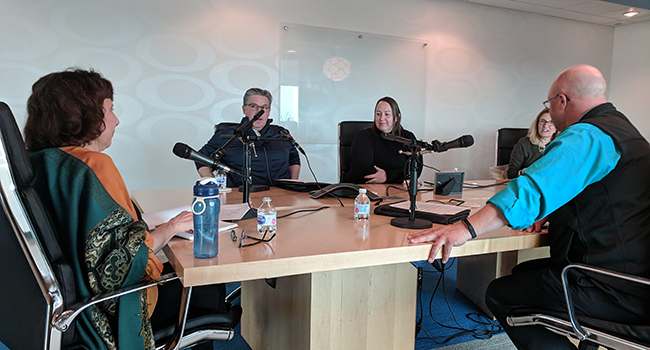 On May 18-19, the inaugural event allows the public free, behind-the-scenes access to 115 buildings in Minneapolis that are architecturally, culturally or socially significant.
In a podcast, VAA's Jeff Schrock, Paul Murphy and Bridget Reynolds of Dunwoody College of Technology discuss workforce development in the A/E/C industry and how agribusiness influenced Minneapolis' history. Use Spotify, iTunes or LibSyn (Doors Open Minneapolis) to access the conversation.
Mayor Jacob Frey announced the first-time event inviting the public to explore the city's history through its buildings. "Our city is home to some of the most spectacular architecture anywhere in the nation – through Doors Open Minneapolis, we'll highlight it," said Major Jacob Frey.
Doors Open started in 1984 in France and over the years spread throughout Europe and North America. Other U.S. cities have successfully launched similar initiatives. Neighboring Chicago and Milwaukee have hosted a similar event where the Minneapolis event's inspiration stemmed.
Open House Chicago began in 2011 and last year over 100,000 individuals visited 257 sites in the city and two nearby suburbs. Doors Open Milwaukee also began in 2011 and last year 26,100 visited approximately 170 sites as part of its tour.
Comcast is the presenting sponsor for the event with the City of Minneapolis, American Institute of Architects Minneapolis (AIA-Minneapolis), Minneapolis, Foundation, VAA and others sponsoring.
To learn view the list of participating venues, visit doorsopenminneapolis.com
Whether you need a new or expanded facility, a process designed or debottlenecked, life safety or structural analysis… VAA can help you grow.