VAA was established in 1978 as Van Sickle Allen & Associates, Inc. Our founders, Dick Van Sickle, Chuck Allen and Reg Silverthorne leveraged their expertise in construction, structural engineering and agricultural planning to create their own firm. The company has continued to grow and evolve in the decades since.
We recognize the importance of moving forward with focus and intention. The original principles guiding VAA's foundation and growth still ring true today.
VAA is committed to offering Owners, Architects, and Contractors across North America a genuine partnership to accomplish their business objectives and help them grow.
We believe our people are our greatest assets, striving to place the right people
in the right positions.
VAA has a work culture where employees are empowered to do exceptional work while caring about one another and our larger community.
Lisa Stock | Associate | Human Resources Manager
Guided by our Vision & Values
The nine interchangeable phrases created by the words in our vision statement not only represent who we are; they embody our business philosophy and client relationships. This vision aligns with the values driving VAA - integrity, excellence, service and relationships.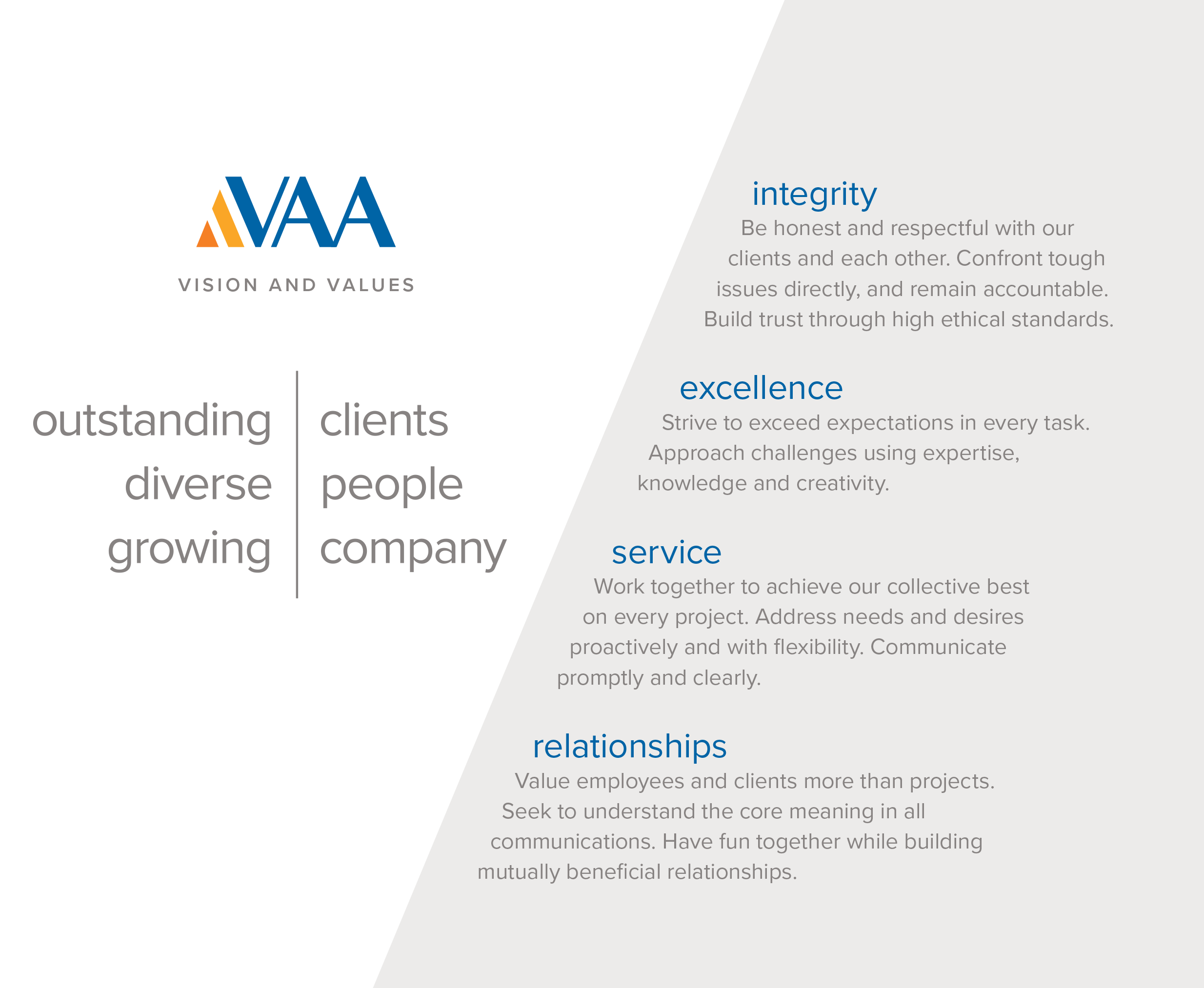 Get to know the seasoned professionals guiding VAA's strategic direction and growth.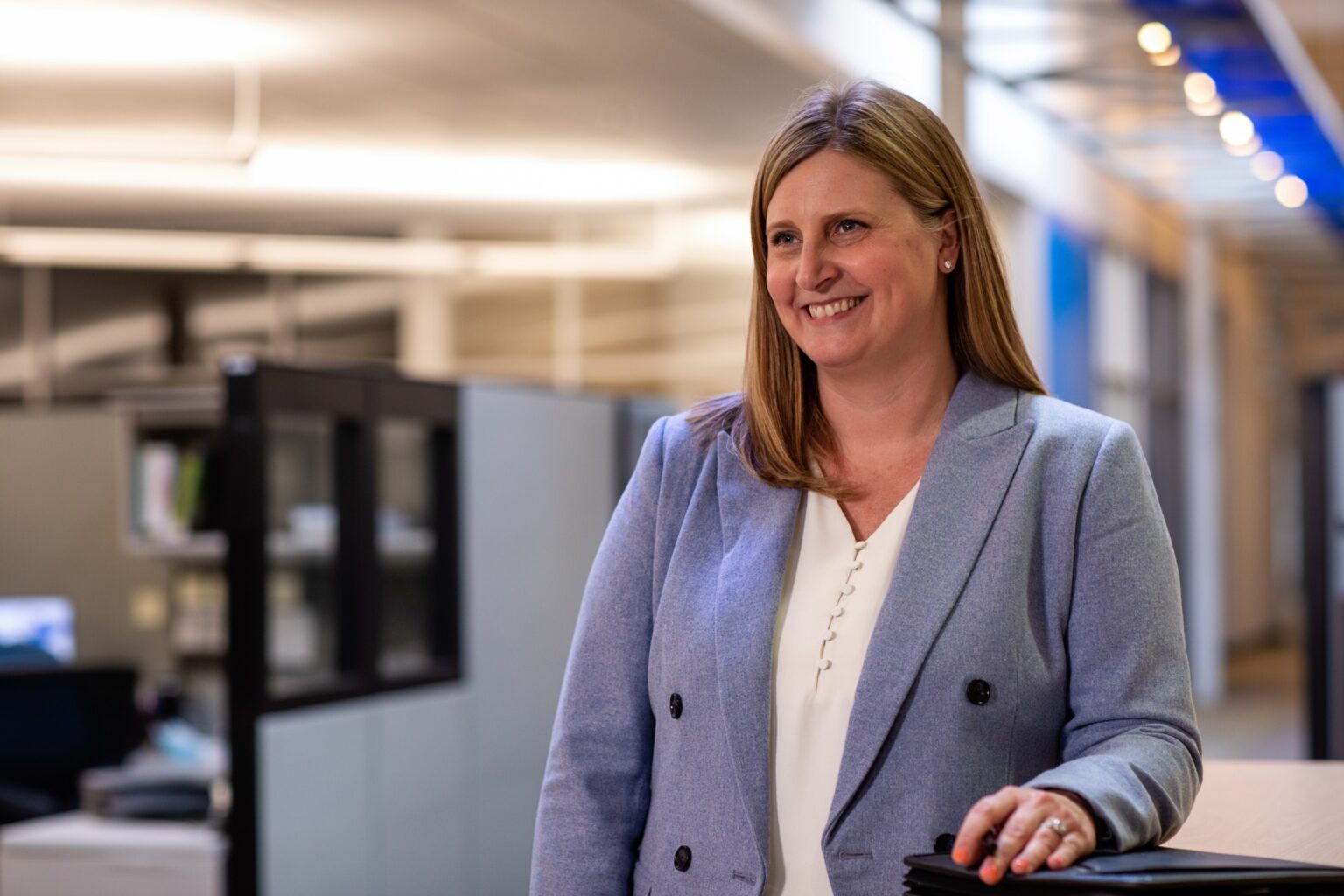 Embrace the challenge: Work at VAA
Engage your problem-solving talents and continue honing your craft in an environment focused on setting our teams and clients up for long-term success.
Excelling, evolving, impacting. See what's been happening at VAA lately.
.