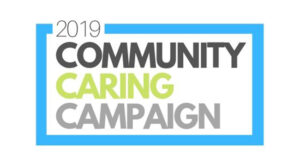 The VAA Plymouth office hosted the Community Caring Campaign (CCC), a variety of events and volunteer opportunities for employees over the course of two weeks. Championed by VAA's Wellness and Outreach Committee, the CCC surpassed its $50,000 goal along with providing supplies to those in need.
In line with the firm's commitment to community, the CCC aims to entertain employees while encouraging donations, pledges and volunteer time to support two selected local organizations:
Interfaith Outreach and Community Partners (IOCP)
Partnering with VAA for the past decade, IOCP helps families living in eight Twin Cities western suburbs overcome barriers, believe in themselves and soar to new heights.
Second Harvest Heartland (SHH)
Partnering with VAA for the past decade, SHH is a local food shelf that leads through innovation, finding creative solutions to connect the full resources of our community with our hungry neighbors.
CCC By the Numbers
440 cups of rice portioned for IOCP
790 loads worth of laundry detergent packaged for IOCP
$9,624 cash donations
$50,581 total raised for IOCP and SHH by VAA employees and clients
Whether you need a new or expanded facility, a process designed or debottlenecked, life safety or structural analysis… VAA can help you grow.